News Archive - Jun, 2003
| | |
| --- | --- |
| Updated the firmware revision list - 12:00pm | 27-Jun-2003 |
Updated the firmware revision list, for T68 and T310.
| | |
| --- | --- |
| Sync and calendar for T3x0 - 11:54am | 27-Jun-2003 |
The R3B firmware for the T3x0 now contains sync capabilities and calendar. Right now, it is available for the T310 and should be available for the T300 soon. Below is a screenshot of the calendar on the T310.
| | |
| --- | --- |
| Sneak peek at the Sony Ericsson P810 - 7:29pm | 26-Jun-2003 |
Was in the my-symbian.com website and in the forums, there were pictures of the P810. These are all unconfirmed sources and may be a fake. In any case, have a look at them below.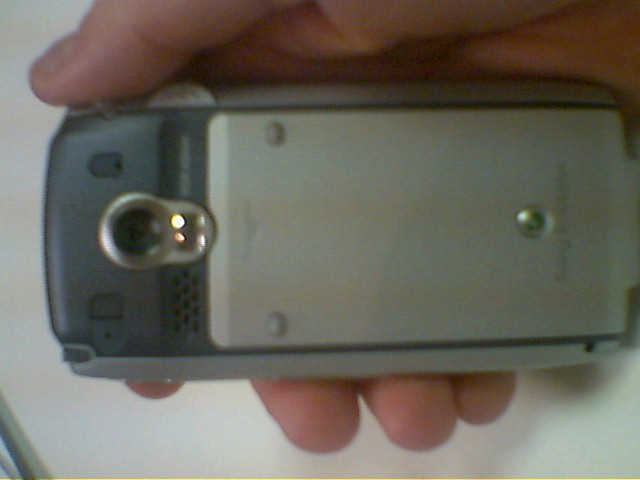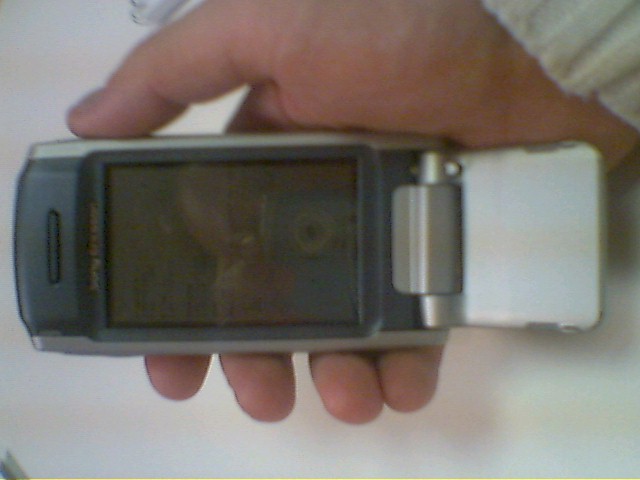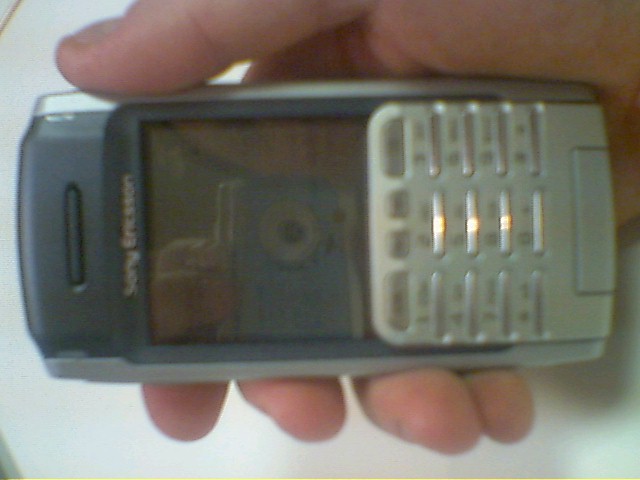 Pictures have been resized by the browser. Save the picture on your computer and you can see them in 640x480 resolution.
| | |
| --- | --- |
| Bluetooth SIG rectifies v1.2 standard - 12:15pm | 25-Jun-2003 |
New features in version 1.2 of the specification address security, co-existence with 802.11 systems, enhanced voice processing, user setup and improved quality of service. Designed with a view toward a more positive user experience, the new version is backwards compatible with the over 1,000 products in which the current specification is included, but also aims to enable development of a growing number of mainstream products such as mobile phones, headsets, PDAs, MP3 players, cameras and laptops in a consumer's Personal Area Network.
Read the complete story here.
| | |
| --- | --- |
| Sony Ericsson launches T226 - 12:09pm | 25-Jun-2003 |
I'm wondering if there will be a T220 model for the rest of the GSM world.
Sony Ericsson has now unveiled the latest addition to its line-up of models compatible with American GSM networks: the mid-range T226, which sports a colour scren and dual-band GSM 850/1900 MHz connectivity combined with a modest range of functionality. The compact phone, measuring just 3.9" x 1.7" x 0.75" and weighing only 2.6 ounces, is slated for availability in the third quarter in the Americas.
Read the complete story here.
| | |
| --- | --- |
| Sony Ericsson withdraws from US CDMA sector - 11:59am | 25-Jun-2003 |
Sony Ericsson is retiring from selling CDMA mobile phones in North America. It says it remains committed to flogging CDMA phones in Japan, one of its heartlands, and it will continue to develop CDMA machine-to-machine modules. But it is otherwise retrenching around GSM, UTMS and EDGE mobile platforms.
Read the complete story here.
| | |
| --- | --- |
| Probe says Symbian will win, Linux is the challenger - 10:16pm | 23-Jun-2003 |
BY 2007 Symbian will own 5 per cent and 2.5 per cent of the global operating systems market, according to researchers, the Probe Group.
Read the complete story here.
| | |
| --- | --- |
| No updates for the past two weeks - 10:13pm | 23-Jun-2003 |
Sorry for the lack of updates for the past two weeks. I was on assignment and the place where I went did not have proper internet access.
| | |
| --- | --- |
| Bug in SMan v1.1 - 5:26pm | 5-Jun-2003 |
After releasing SMan v1.1, a few users reported problem with the shorcuts. This has been fixed in SMan v1.1a. Please upgrade to this version regardless of wether you have the problem or not. Jump to Droll's page here.
| | |
| --- | --- |
| SMan v1.1 is finally released - 3:54pm | 5-Jun-2003 |
Droll has finally completed SMan v1.1, it has tons of new features and as promised, have released v1.0 source codes of SMan.
Jump to Droll's page here.
| | |
| --- | --- |
| Even angels use Sony Ericsson - 2:02pm | 5-Jun-2003 |
Sony Ericsson is partnering with Columbia Pictures on its latest action-adventure-comedy, 'Charlie's Angles: Full Throttle,' which will hit cinemas this summer. The Charlie's Angels stars are returning to the big screen again, battling forces of evil with the world's most advanced technologies, including the Sony Ericsson T616 mobile phone.
Read the complete story here.
| | |
| --- | --- |
| Sony Ericsson announces the T226 - 1:59pm | 5-Jun-2003 |
Sony Ericsson Mobile Communications today unveiled the T226 mobile phone for the American market. The T226 is a colour screen dual-band 850/1900 MHz GSM/GPRS handset that combines the fun of imaging, entertainment and Internet connectivity in a lightweight, easy-to-use phone. Designed for simplicity with a strong focus on the features that consumers prioritize most, the Sony Ericsson T226 has easy access desktop menus for fast access to fun games, ring tones and picture messages.
Read the complete story here.
| | |
| --- | --- |
| Updated Droll's page - 11:27pm | 4-Jun-2003 |
Put in Drol's blog on the progress of his SMan program. Interesting read.
| | |
| --- | --- |
| iSync v1.1 is now available for all Mac OS X users - 11:28am | 4-Jun-2003 |
Apple has just released iSync v1.1 that allows you to sync your bluetooth enabled phone with the Mac.
You can find out more about Apple's iSync here.
You can also check the list of supported device here.
| | |
| --- | --- |
| Psion links Symbian to Outlook - 9:54am | 4-Jun-2003 |
Don't know if it's old news for you.
PSION HAS decided to start working on software again. Not so long ago, the firm span-off its most of its software capabilities to create Symbian. Now the firm has decided to produce software for Symbian and it's off to a cracking start. The first offering will be a tool to synchronise a Symbian phone with Microsoft Outlook.
Read the complete story here.
| | |
| --- | --- |
| Updated the Tips & Tricks section - 5:36pm | 2-Jun-2003 |
Updated the Tips & Tricks section. Have now included the Nokia's x650 patch set (size 175K). The patch set is small that it loads faster and yet is bigger than the built-in patch that is has better sound quality.
| | |
| --- | --- |
| Ericsson did a 3G demonstration for PROMUDA members - 2:48pm | 2-Jun-2003 |
On 29-May-2003, I was invited to Ericsson to see a 3G demonstration by Ericsson. I was part of a group of 60 people who belong to a group called PROMUDA which is for Malaysian young professionals.
I was given the privelage to meet up with some people from Ericsson whom I had only communicated by phone or e-mail before this and it was nice to have a face to the name. We were demoed how a 3G video conference call would be like, how video streaming would be like using existing GPRS speeds and an MMS demonstartion.
You can save the pictures from this page to your computer and view them at 640x480 resolution. Pictures were taken from my P800.
| | |
| --- | --- |
| Review: Sony Ericsson P800 smartphone - 2:37pm | 2-Jun-2003 |
Since the days of the Newton, I've been waiting for a killer gadget that combines the functionality of a good PDA with the communication abilities of a mobile phone. The Sony Ericsson P800 was launched into exactly this gap in the market with much fanfare. Does it live up to the hype? Well, no it doesn't, but it is a good solution to carrying all those phone numbers in your pocket, and it does a bit more too.
Read the complete story here.