News Archive - Feb, 2003
| | |
| --- | --- |
| CeBit 2003 - 10:59am | 28-Feb-2003 |
Rumours have it that Sony Ericsson will be annoucing new models at the exhibition. Mark this in your calendar. 4-Mar-2003.
| | |
| --- | --- |
| SMS can crash Nokia handsets - 10:55am | 28-Feb-2003 |
Is this what Nokia users pay Nokia for, a buggy phone that they will not fix? Cool.
The possibility of this error occurring is very remote, as it is depending on the potential attacker's ability to create and send malformatted Business Cards over the air to the Nokia 6210 mobile phone. In addition it is very simple to deal with the error, as the user only needs to restart the phone by removing the battery and there is no damage caused to the phone memory, software or stored data. Due to these reasons, Nokia currently has no plans to issue a software fix for this error caused by an intentional action of a person.
Read the complete story here.
| | |
| --- | --- |
| Ericsson takes steps to ensure interoperable IMPS - 10:50am | 28-Feb-2003 |
nstant messaging and presence services extend traditional messaging and voice services by allowing users to view the availability of others before communicating. To ensure high quality and performance of these services across all networks and handsets, Ericsson offers a complete, end-to-end interoperability-testing environment.

Ericsson today announces the creation of an interoperability test program for Instant Messaging and Presence Services (IMPS) solutions. Several key testing partners, including Ecrio, magic4, MessageVine, Motorola, Ruksun Software Technologies, and Sony Ericsson have agreed to join the program.
| | |
| --- | --- |
| GSMBOX does a preview of the Z1010 - 10:46am | 28-Feb-2003 |
The new Z1010, Sony Ericsson's first UMTS terminal, will be available on the market in the second half of the year at a price that has yet to be defined, even though, we are afraid that its cost will not be kept low, seeing the rich technological content that it offers.
Read the complete story here.
| | |
| --- | --- |
| The guys at The Register did some picture taking at 3GSM - 5:06pm | 26-Feb-2003 |
Every February the mobile phone world holds its own Comdex in Cannes, on the French Riveria, and it's almost as big as Comdex itself. Unlike Comdex, however, it's in no danger of going bust, even though many of the participants are vendors with more debts than you can reasonably count. You're talking red ink with lots of zeros, here.
Read the complete story here.
| | |
| --- | --- |
| Sony Ericsson P800 survives the hype! - 5:03pm | 26-Feb-2003 |
But for the real news, and why I called it 'revolutionary', you can thank Opera. This is the first handheld that does the full web - Opera's native Symbian browser is quite amazing. I think this is the beginning of the end for the two quite horrible, but related ideas: repurposing content through WAP gateways or "clipping" (the Palm VII/Hiptop model); and closed-garden carrier services. People want the full web, and want to go where they please - not where some phone company wants them to go. This they can now do, at a very affordable price.
Read the complete story here.
| | |
| --- | --- |
| Updated the Tips & Tricks page - 7:13pm | 24-Feb-2003 |
Updated the Tips & Tricks page to show you how to change the startup and shutdown animations on the P800.
| | |
| --- | --- |
| SE roadshow at MidValley - 7:08pm | 24-Feb-2003 |
SE had a roadshow at the MidValley MegaMall. Only managed to take two quick shots as I was rushing to go to the car park.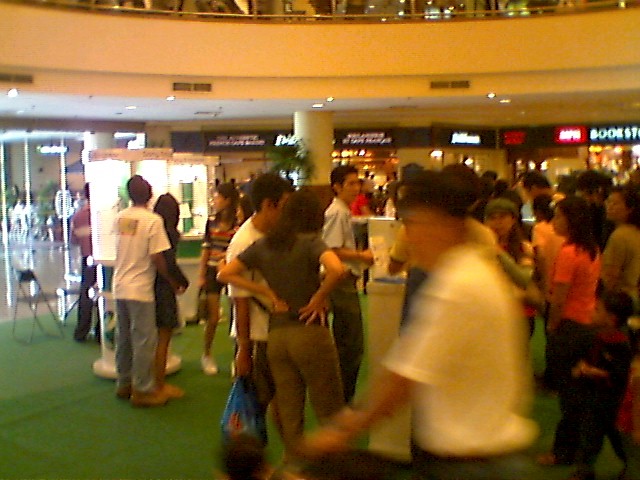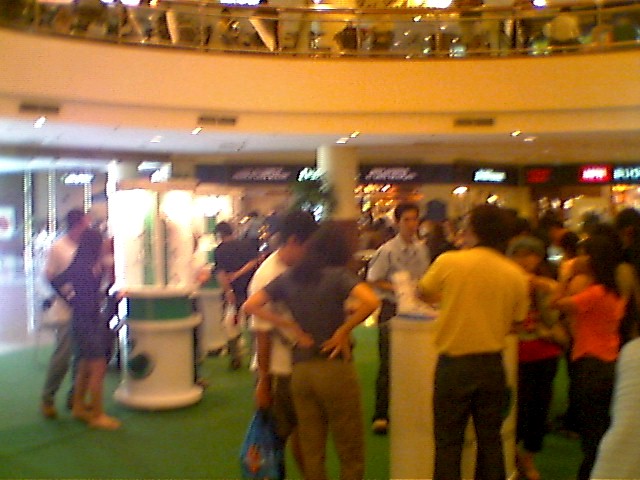 | | |
| --- | --- |
| BenQ to use UIQ based Symbian design - 4:00pm | 21-Feb-2003 |
With the adoption of UIQ by BenQ, we should see some accelerated developement for P800 applications.
The smart phone will incorporate a user interface developed by Symbian subsidiary UIQ Technology, which designed the interface for Sony Ericsson Mobile Communications's Symbian-based P800 smart phone.
Read the complete story here.
| | |
| --- | --- |
| IBM to use P800 - 3:58pm | 21-Feb-2003 |
IBM said it would use Sony Ericsson's P800 smartphone to help enterprises extend their corporate applications to wireless devices, a move that is designed to accelerate business adoption of advanced mobile handsets.
Read the complete story here.
| | |
| --- | --- |
| New IMEI protocols for GSM handsets - 3:56pm | 21-Feb-2003 |
From the begining of this year, a new IMEI allocation procedure has been in place. The changes relate to the format of the IMEI; the Final Assembly Code (FAC) will be obsolete and be set to 00 for the period from 01/01/2003 until 31/03/2004. A new version of the Application Form, BABT 730, Issue 5, can be downloaded from the BABT web site.
Read the complete story here.
| | |
| --- | --- |
| The game Pang is available on P800 - 3:31pm | 21-Feb-2003 |
If you like the game Pang and find the MIDlets being distributed on the internet has too small a screen size for you P800. You can get the P800 specific version from the author himself at:
| | |
| --- | --- |
| Ericsson To Bundle Real Software With Phones - 2:05pm | 20-Feb-2003 |
RealNetworks and Ericsson Wednesday inked a deal to bundle Real's multimedia software into Ericsson's new generation of mobile phones.
Read the complete story here.
| | |
| --- | --- |
| WAP Returns from the Grave - 2:03pm | 20-Feb-2003 |
The Japanese experience with i-mode showed that it is possible to make WAP browsing profitable, and more advanced hardware and software has made it easier for commercial services to be launched.
Read the complete story here.
| | |
| --- | --- |
| UIQ Technology unveils UIQ 2.1 for Symbian OS - 7:29pm | 19-Feb-2003 |
Does this mean that the P800 will be upgraded to UIQ v2.1?
Other new features and enhancements include: The latest version of Java MIDP (v2.0), richer graphical features, enhancements on gaming and sound applications and Themes - a series of background wallpapers, color schemes and sounds, which can be used for branding as well as personalization of the phone by the end-user. The way people interact with a mobile phone has evolved considerably which is directly reflected in this new product release.
Read the complete press release here.
| | |
| --- | --- |
| Visual Basic applications for P800 - 2:02pm | 19-Feb-2003 |
Good news for Visual Basic developers, SE has licensed AppForge's mobile runtime that allows VB applications to run on the P800.
AppForge and Sony Ericsson have partnered to enable developers to write Visual Basic applications for the Sony Ericsson P800 smartphone. Sony Ericsson will begin shipping the AppForge mobile runtime, Booster(tm), as a standard feature on its devices beginning in Q1 2003.
You can read the press release from Sony Ericsson and AppForge.
| | |
| --- | --- |
| Sony Ericsson and Nokia to align developer tools for Symbian OS smartphones - 11:13am | 18-Feb-2003 |
Nokia and Sony Ericsson Mobile Communications have agreed to further strengthen the momentum behind Symbian OS by aligning tools for the UIQ and Series 60 terminal software platforms and by creating an application certification program. This will substantially assist developers to develop, certify and deploy applications for Symbian OS phones, thereby accelerating availability of new applications for the new generation of multimedia mobile phones based on Symbian OS.
Read the complete press release here.
| | |
| --- | --- |
| Sony Ericsson announces the Z1010 3G/GSM+GPRS phone - 10:59am | 18-Feb-2003 |

SE has finally announced a 3G phone. From the looks of it, it looks very much like a NTT DoCoMo's FOMA phone design but has a dual-mode UMTS (WCDMA?) and GSM (with GPRS). The phone also features long range Bluetooth (100m) and has a Memory stick Duo slot.
Rumours have it that it'll only be avalable in Q2, 2004.
Today, Sony Ericsson unveiled the Z1010 dual mode UMTS/GSM-GPRS phone. Optimised for video conferencing and video applications, it features two inbuilt cameras, two displays, video support and a host of other features.
Read the complete story from ESATO here.
Visit the 3GSM World Congress write-up on Sony Ericsson here.
Ericsson's press release here.
| | |
| --- | --- |
| Updated the firmware page - 7:28pm | 17-Feb-2003 |
Updated the firmware page.
| | |
| --- | --- |
| WCDMA vs CDMA2000 - 6:45pm | 17-Feb-2003 |
Has the last year's downturn for the wireless industry and delays in 3G fundamentally changed the operator's options for 3G evolution? In a new report, the wireless advisor Northstream gives an independent view on the hot topic of operators' choice between the two rivalling technologies WCDMA and CDMA2000. According to the Northstream analysis WCDMA will be the dominant 3G technology in the long term, mainly because of the fact that operators in the dominating GSM-network already have or will opt for WCDMA.
Read the complete story here or download the report (.PDF format) here.
| | |
| --- | --- |
| New T606 CDMA phone from Sony Ericsson found - 6:38pm | 17-Feb-2003 |
Looks like the pictures I've gathered of the T606 and the T608 are already announced models for the CDMA markets. See news dated 11-Feb-2003 below.
It was only a month ago that the Sony Ericsson T608 was approved by the FCC. This new, small sized phone looks like it may have been built on the same platform as the T608, but with a slightly different case. Like most Sony Ericsson phones, it comes with quite a few useful features.
Read the complete story here.
| | |
| --- | --- |
| ZDNet Australia does the P800 - 12:03pm | 17-Feb-2003 |
In this mode, the menu interface is sometimes inconsistent. For instance, locking and unlocking the keypad requires two different pairs of key presses. Furthermore, the buttons, which are essentially little styluses, aren't always responsive and lack key depth. Some users will also be put off by the fact that the P800 doesn't offer predictive text input. A Sony Ericsson spokesperson told us that the company is considering releasing predictive text as a software upgrade, but nothing is confirmed yet.
Read the complete story here.
| | |
| --- | --- |
| Opera for P800 is now available - 10:38am | 14-Feb-2003 |
Sony Ericsson has made the Opera web browser available on their website as a downloadable .SIS file. Get the installer here.
| | |
| --- | --- |
| Updates some pages - 12:30pm | 13-Feb-2003 |
Updated the Secrets and Tips & Tricks pages.
| | |
| --- | --- |
| Ericsson demo's video over 3G-GSM networks - 12:21pm | 13-Feb-2003 |
Ericsson Mobile Platforms has announced a new milestone achievement within its 3G development. The company now offers solutions for personal video telephony working end-to-end on a fully integrated dual-mode WCDMA/GSM platform, using a small-sized solution. Ericsson now demonstrates standard compliant video telephony on the 64 kb/s circuit switch bearer (HSCSD?) using 15 video frames per second working end-to-end between two test phones as well as video streaming on the 384 kb/s packet data beare.
Read the complete story here.
| | |
| --- | --- |
| Updated some pages - 12:44am | 12-Feb-2003 |
Updated the firmware revision page as well as the links page.
| | |
| --- | --- |
| Neurons at danger from mobile phones - 12:41am | 12-Feb-2003 |
For once this particular band of scientists weren't out to prove that mobile phones can cause cancer. Instead they were looking for nerve damage and concluded that there was 'highly significant' evidence that the rats involved suffered damaged neurons in their brains.
Read the complete story here.
| | |
| --- | --- |
| Opera is free for Sony Ericsson P800 users - 7:06pm | 11-Feb-2003 |
Opera will be giving away their much awaited Opera browser to Sony Ericsson P800 owners. This must be their way of saying "thank you" to all those who have patiently waited for the P800 release. :-)
The Opera for the P800 browser can be downloaded for free from the Sony Ericsson Web site from the first day of the 3GSM World Congress, Monday, Feb. 17, 2003. For more information about Opera's SSR technology or to contact Opera Software ASA about including Opera on your device, please go to www.opera.com.
Click HERE to add a calender appointment to your P800 to remind you of the date when Opera will be released.

Read the complete press release here.
| | |
| --- | --- |
| Rumoured new models from Sony Ericsson in 2003 - 12:38pm | 11-Feb-2003 |
These are the pictures I've managed to get from various sources on the new Sony Ericsson models. Three of them are already known, they are the T310, T606 and T608. The T608 is a CDMA model while the two others are for GSM networks. That is all the info I have at the moment and will keep you updated once I get more information.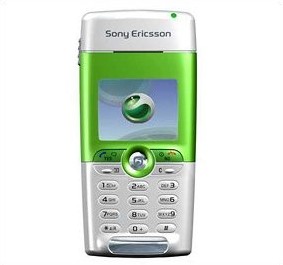 T310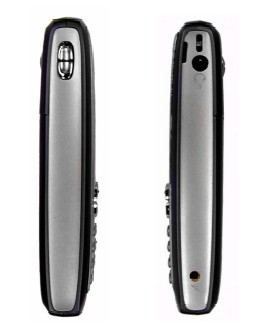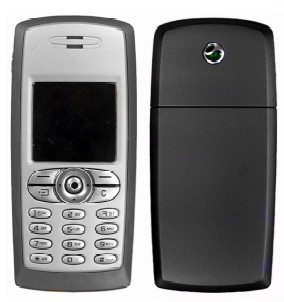 T606