News Archive - Aug, 2002
| | |
| --- | --- |
| Updated the links page - 2:26am | 31-Aug-2002 |
Update the Links page.
| | |
| --- | --- |
| Ericsson wobbles over Sony Ericsson - 2:03am | 31-Aug-2002 |
I think Ericsson is jumping the gun here. With no real SE design in the market yet (everything has been from an E/// design) and the P800 about to be launched and the T200, T300 and T600 in the pipeline, E/// must give SE a chance to "sell" themselves proper.
Ericsson today confirmed that it will pull out of funding Sony Ericsson, its mobile handset joint venture with Sony, unless business picks up.

<SNIP>

Ericsson is giving the joint venture two or three quarters grace to pull up its socks, she (Aase Lindskog, spokeswoman, Ericsson) said.
Read the complete story here.
| | |
| --- | --- |
| Mobile gaming firms looking to consolidate - 6:28pm | 29-Aug-2002 |
A new report from Mobile Metrix has suggested that the next 6 months is likely to see the mobile gaming industry leaders further consolidate their position and a first tier of leading companies be defined, most likely those belonging to the Mobile Metrix A-List. It is will also become more difficult for newly established companies to make significant inroads into leading the industry but at the same time there is now a greater deal of stability for them to gain access to the market.
Read the complete story here.
| | |
| --- | --- |
| mmO2 launches Java games service - 6:26pm | 29-Aug-2002 |
A wide selection of games are offered within the O2 games arcade at launch, including Atari classics - Asteroids, Pong and Breakout- plus Marslander, Men in Black II, Denkiblocks!, Oilrig, Racing Fever, Forbidden Jungle, Pinball - The Castle, Turtles, Towers and Popstar. Around three new games a month will be added to the O2 games arcade.
Read the complete story here.
| | |
| --- | --- |
| Updated the Links page - 3:08pm | 29-Aug-2002 |
Updated the Links page.
| | |
| --- | --- |
| Handset customization the key to rising sales - 1:19pm | 29-Aug-2002 |
Over the next 12 months, mobile handset vendors must take advantage of new device features including color screens, polyphonic ringtones, Java, and multimedia messaging services (MMSs) to boost sales of new handsets in Europe, according to a new report from the Yankee Group.
Read the complete story here.
| | |
| --- | --- |
| 3G critics blasted by UbiNetics CEO - 1:16pm | 29-Aug-2002 |
A leading wireless expert has criticised Datamonitor analyst Nick Greenway for urging mobile operators to abandon their 3G plans. Greenway made this advice in a note entitled 'Death bell tolls - 3G RIP'. He urges licence holders to: "Give it (the licence) away now - there's more sense in abandoning the market altogether than rolling out a service on top of giant sunk costs."
Read the complete story here.
| | |
| --- | --- |
| Some Early Mobiles Reportedly Pose Brain Tumor Risk - 4:33pm | 28-Aug-2002 |
The study, published in the European Journal of Cancer Prevention, looked at 1,617 Swedish patients diagnosed with brain tumors between 1997 and 2000, comparing them with a similar control group without brain tumors.
Researchers found that those who had used Nordic Mobile Telephone handsets had a 30 percent higher risk of developing brain tumors than people who had not used that type of phone, particularly on the side of the brain used during calls. For people using the phones for more than 10 years, the risk was 80 percent greater.
Read the complete story here.
| | |
| --- | --- |
| European 3G operators need reality check - 4:30pm | 28-Aug-2002 |
Third-generation (3G) operators have 'scarily' unrealistic expectations about service launch dates and have overestimated their customer base for 3G services in the next five years by a factor of four.
The findings, by analyst group Forrester Research, form part of a new report due out next month dubbed 3G - the Reality Check.
Read the complete story here.
| | |
| --- | --- |
| The health of our telecommunications companies - 4:26pm | 28-Aug-2002 |
A crisis creates fear. The telecommunications giants, who have closed the door on an extremely difficult year, now find themselves even more under pressure. They are drowning in debt, burning with the need to launch new services and the fever to cut costs to the minimum. What will they do?
Read the complete story here.
| | |
| --- | --- |
| Updated the "Developers" page - 11:29pm | 27-Aug-2002 |
Added another link in the Developers page.
| | |
| --- | --- |
| Updates to this site - 12:00pm | 27-Aug-2002 |
I have updated the website and added a new Developers page.
| | |
| --- | --- |
| Updates to this site - 6:37pm | 23-Aug-2002 |
I have updated the website (firmware revision) and added a new Macintosh page. Plan to update the Links and Tips & Tricks pages as well. I am also searching for information on Linux programs that can be used with the mobile phone.
| | |
| --- | --- |
| 3G tranceiver sales fall - 6:50pm | 21-Aug-2002 |
According to Dell'Oro Group, shipments of GSM/GPRS/EDGE infrastructure transceivers (or radios) declined 7% year on year, to 359 thousand units in the second quarter of this year.
Read the complete story here.
| | |
| --- | --- |
| WAP games are taking off - 3:44pm | 21-Aug-2002 |
Just when everyone was saying that the WAP is dead, here comes a success story.
Digital Bridges say that it has recorded over 10 million WAP user sessions in the past 18 months on its WAP games. Mobile phone gamers have played Digital Bridges' WAP games - both in colour and black & white - for approx. 71.4 million minutes in this period, which add up to 136 years of accumulated game play.
Read the complete story here.
| | |
| --- | --- |
| Sony Ericsson P800 cuts Linux P800 fee to zero - 3:05am | 21-Aug-2002 |
SonyEricsson hopes to mollify developers who've discovered that writing native C++ applications for the much-hyped P800 can carry a hefty fee. The move favors the savvy rather than savant: determined Linux developers should be able to get in for nothing.
Read the complete story here.
| | |
| --- | --- |
| Sony Ericsson Z700 has been discontinued - 11:56am | 20-Aug-2002 |
While browsing the esato board, I stumbled upon a bit of news on the Z700. Seems like the Z700 has been discontinued from development in favour of the T300. This bit of news actually came from the Swedish site mobile.nu and was translated by "Gud" into English.
SonyEricsson has choosen to discontinue the Z700! According to mobil.nu (swedish mobile site) SE decided to discontinue the Z700 two weeks ago, in favor for the T300. The reason is that the price of the Z700 would be too high for target group. All this is according to Peter Bodor of SE.
You can read the news in Svenska (Swedish) here.
You can also read the thread in the esato board here.
| | |
| --- | --- |
| RENEGADE ERICSSON WAS DOWN!!! - 11:23am | 20-Aug-2002 |
The website was down since 5:00am (GMT +8, 17-Aug-2002) till 1:00am (20-Aug-2002). This was an unscheduled down time, so my apologies to all who tried.
| | |
| --- | --- |
| Sony Ericsson and Apple to possibly make phone - 11:14am | 20-Aug-2002 |
The guys at The Register are speculating that based on their analysis using the Rorschasch blot test, they have concluded that Sony Ericsson and Apple are wanting to colaberate on a possible phone project.
The business basis behind the speculation is sound - Jobs himself sees the standalone PDA being subsumed into the phone. And recent tectonic shifts in the handset business have made the business much more open.
Read the complete story here.
| | |
| --- | --- |
| Bluetooth is starting to bite - 11:08am | 20-Aug-2002 |
After failing to live up to unrealistic expectations, Bluetooth appears ready to make its mark in the wireless networking world, according to a new study.
<SNIP>
In 2002, ABI expects Bluetooth chipset shipments to more than triple from last year, reaching 33.8 million. That pales in comparison to the forecast for the market in 2007, when ABI forecasts 1.1 billion chipsets will ship and generate $2.54 billion of revenues.
Read the complete story here.
| | |
| --- | --- |
| Sony Ericsson calls on developers - 11:04am | 20-Aug-2002 |
Swedish-Japanese mobile phone maker Sony Ericsson invited outside software developers on Monday to come up with a "killer app" for its advanced forthcoming P800 phone to help it stand out in a competitive market.
Read the complete story here.
| | |
| --- | --- |
| Sony Ericsson releases Image Editor - 12:02pm | 15-Aug-2002 |
The Image Editor is compatible with any Win32 platform and can be used with the T68m, T68i, T300 and P800.
Sony Ericsson Image Editor lets you crop, zoom, rotate and adjust color, contrast and brightness settings for many PC image file formats, and send them directly to your phone.
Go directly to the Sony Ericsson page here.
| | |
| --- | --- |
| Review of T200 - 11:34am | 15-Aug-2002 |
I have posted my review of the T200 in the reviews page. Tell me what you think of it?
| | |
| --- | --- |
| Sony Ericsson moves east - 11:32am | 15-Aug-2002 |
Sony Ericsson says that it has received approvals from the Chinese Government to start its operations in China. Sony Ericsson is also starting a new centre in Beijing for research and development.
Read the complete story here.
| | |
| --- | --- |
| Pictures I took as Sony Ericsson - 5:29pm | 14-Aug-2002 |
I visited the Sony Ericsson office today and was allowed to take pictures of the T600 and P800. I am also in now doing the T200 review which I should post up tomorrow.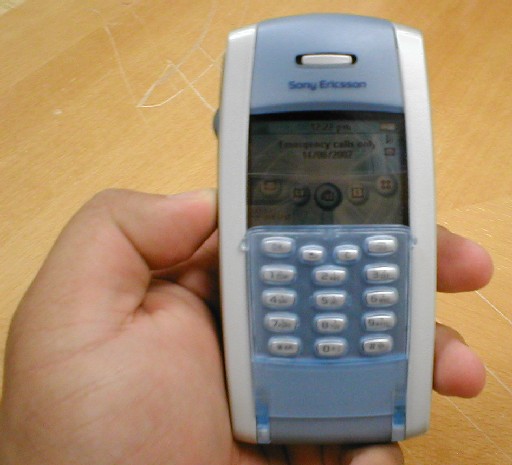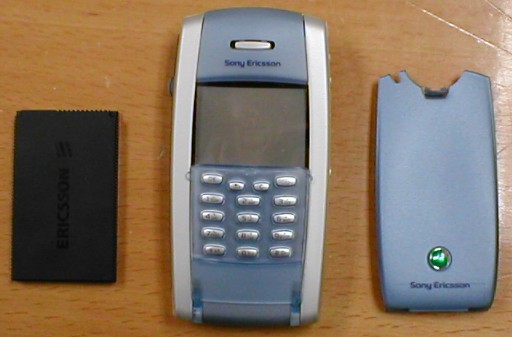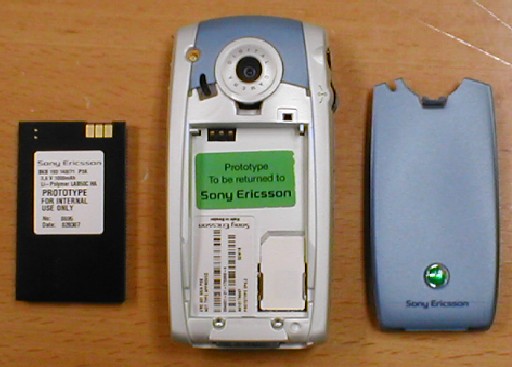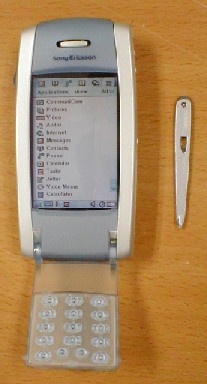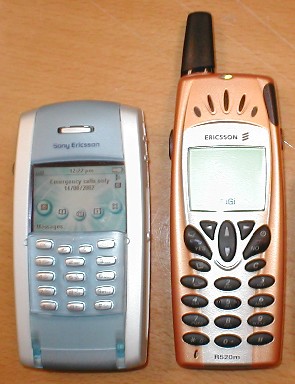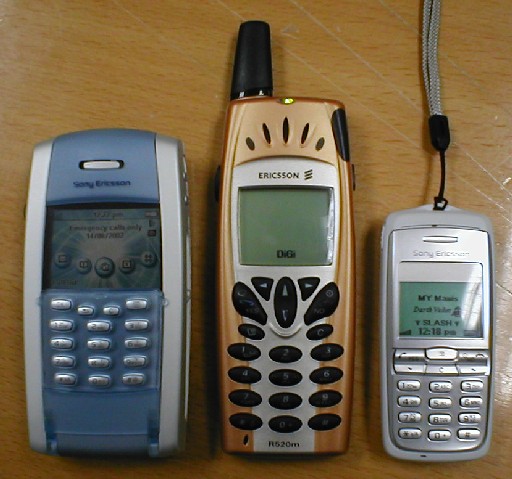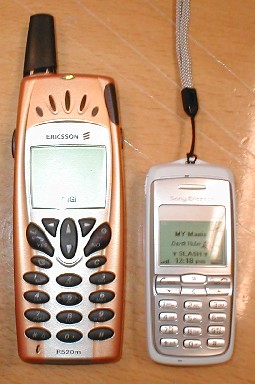 | | |
| --- | --- |
| Updated the firmware revision list - 9:06pm | 13-Aug-2002 |
Updated the firmware revision list. Can you please check your firmware revision and update me if you have a newer version that what I have on my list.
| | |
| --- | --- |
| MMS to be the next WAP - 2:07pm | 13-Aug-2002 |
The mobile industry is in danger of swallowing its own hype about the growth potential of Multimedia Messaging Services (MMS), leaving it in danger of repeating the mistakes made with the introduction of WAP.
Multimedia Messaging Service (MMS) is not going to match the hype that accompanies its launch. World Wireless Forum's (W2F) research highlights a mismatch between the Industry push and user demand. Wild Industry predictions stating market values in excess of Euro/$ 50 billion per annum only serve to damage the potential success of MMS.
Read the complete story here.
The Register has also done a writeup here.
| | |
| --- | --- |
| New Version of MyPictures released - 6:44pm | 9-Aug-2002 |
Also included in the same installation package is the latest revision of: Mobile Phone Monitor, Ver 1.0.624
This is also called MPM, and is used for MyPictures transfer of GIF, JPG color pictures and also WBMP monochrome pictures for EMS.
MyPictures now supports designing and loading into the phone of better EMS content: 96x32 in size.
MyPictures, can also use MPM, to send to Sony Ericsson phones, file types for other applications; such as Phone book Contacts (*.vcf) from your Personal Address Book and Sony Ericsson Theme files (*.thm)
You can download the program from the Sony Ericsson site here.
| | |
| --- | --- |
| GSM fraud risk rising - 12:26pm | 9-Aug-2002 |
Earlier versions of the algorithms were compromised by fraudsters, who if given eight hours access to the SIM card and the correct equipment could clone a handset. The length of time taken for this process, plus the expense of the equipment required, has served as an effective deterrent and made other types of fraud more attractive. Worryingly, advances in technology mean that traditional cloning can be carried out in as little as four hours, using equipment bought on the black market for less than two hundred dollars.
Read the complete story here.
| | |
| --- | --- |
| Greece gets MMS for PrePay subscribers - 12:24pm | 9-Aug-2002 |
Greece's STET Hellas has launched its MMS service today, for both Post and PrePay customers. STET Hellas is offering MMS free of charge until the end of 2002 to acclimate its customers to these new services. MMS will be initially available through the use of the Sony Ericsson T-68i model, which together with the Ericsson COMMUNICAM MCA 20 allows the user to shoot and send photos to another MMS-enabled handset. In due time, other MMS-enabled terminals will be added.
Read the complete story here.
| | |
| --- | --- |
| Women driving SMS usage up in the USA - 12:21pm | 9-Aug-2002 |
More than 90% of respondents said cell phones have significantly changed the way they do business and communicate with friends. The women in the survey seemed most intent on multitasking -- 80% of those surveyed said they would find their phones more useful if they could send a text message while also talking to someone on the same phone.
Read the complete story here.
| | |
| --- | --- |
| Links Page Updated - 11:23am | 8-Aug-2002 |
Updated the Links page. It now has a new working WAP configurator over SMS link and now, an MMS configurator as well.
| | |
| --- | --- |
| Sony Ericsson Inks $142 M Telematics Deal - 11:21am | 8-Aug-2002 |
Sony Ericsson Mobile Communications, and Chapman Technologies announced Monday that they have signed a $142 million agreement to collaborate in the development of an in-vehicle services platform for the vehicle security and telematics marketplace.
Read the complete story here.
| | |
| --- | --- |
| CDMA2000 leading the 3G race - 1:52am | 7-Aug-2002 |
Morgan Stanley has placed CDMA2000 as the clear leader in delivering 3G service compared to other 3G technologies.
"Morgan Stanley's extensive research concluded that CDMA2000 operators are ahead of their counterparts in offering commercial 3G services," said Luiz Carvalho, managing director of wireless for Morgan Stanley. "The contributing factors to the success of CDMA2000 are the ease of migration, low capex requirements, backward compatibility allowing seamless roaming between 2G and 3G networks and lower handset pricing."
Read the complete story here.
| | |
| --- | --- |
| PIM Application for Macintosh OS X users - 5:42pm | 5-Aug-2002 |
Jonas Salling, the author of Ericsson Client which is used to transfer files between the Macintosh OS X and mobile phone has developed a new program called MobileSync which in the author's own words "MobileSync keeps your PIM application and your mobile devices in sync with each other's changes." This is very welcome news for Macintosh users as Sony Ericsson only supports the Windows platform for Outlook and Notes users.
You can visit his forum site here or his homepage here.
| | |
| --- | --- |
| SonyEricsson hires actors to promote T68i - 12:04pm | 2-Aug-2002 |
Posing as members of the public, the contract players will break into spontaneous celebration of their phones in front of tourist landmarks and in restaurants.
Read the complete story here.
The Register also picked up there story here.
| | |
| --- | --- |
| Malaysia awards just two 3G licenses - 12:02pm | 2-Aug-2002 |
Malaysia has awarded just two of its three available 3G licenses. Malaysia's two biggest telecom firms, Telekom Malaysia and Maxis Communications were awarded a license, while Time dotCom, TRI and newcomer E-Touch all failed to meet the regulators minimum limits for the license. Malaysia's third largest network, DiGi.Com did not bid for a license.
Read the complete story here.
| | |
| --- | --- |
| WCDMA infrastructure sales to reach USD 5b next year - 11:59am | 2-Aug-2002 |
According to a recently published report by Dell'Oro Group, the Mobility Infrastructure market will return to growth in 2003 due to the first material (nearly US$5 billion) revenues associated with WCDMA or UMTS systems. Without this revenue, the market (GSM/GPRS/EDGE, CDMA, and TDMA) will decline 8% to US$26 billion. Dell'Oro Group forecasts that the worldwide infrastructure market will reach US$34.3 billion in 2006 which is slightly below the level achieved in 2000.
Read the complete story here.